Choosing The Right Insurance Plan Has Never Been Easier
Thank you for visiting the Benefinder website. We know, that choosing the right insurance plan can be confusing. That's why our agents take the time to explain all the options available to our clients when it's time to review their health insurance, life insurance, annuities, Medicare health insurance or Prescription Drug Part D Plans.

Take a few minutes to explore our Benefinder website to learn about the types of coverage we provide and the educational resources we offer. Then, contact us or give us a call at 1.800.281.1987 to discuss how we can help meet your unique needs.
New This Year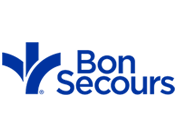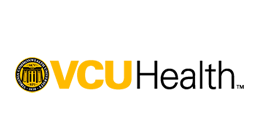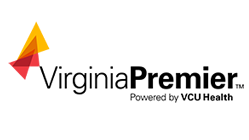 Bon Secours Health System, VCU Health and Virginia Premier have formed a new partnership to bring more options in 2019 to patients insured on the Affordable Care Act health insurance exchange in Central Virginia (plans will serve the counties of Amelia, Caroline, Chesterfield, Goochland, Hanover, Henrico, New Kent and Powhatan and the City of Richmond).
These plans will be offered in areas served by providers from Bon Secours Richmond Health System, as well as from VCU Health System.
For the Self Employed
Over the last year there have been big changes in Virginia Law which directly impact the Self Employed. In 2018 the Governor signed SB 672 (Introduced by Senator Creigh Deeds)in law which changed the definition of a group for the purposes of purchasing health insurance to include Sole Proprietor, Single Member & Single Shareholder corporations.
This means that Self Employed individuals can now leave the Individual On and Off Exchange Health Insurance Market and purchase superior coverages and access from the Plans on the Group Market which were previously only available to employer groups.
This also means that Self Employed people can also purchase plans with PPO (National Network Coverage) where they can receive from most Physicians and Hospitals in the country including the nationally recognized centers of excellence.
For more information on SB 672 please see our blog by clicking HERE.
BeneFinder is here to help and we have created a simple secure 3 step process to allow you to see your coverage options which should be elected during the upcoming Annual Enrollment Period (between 11/1/2018 and 12/15/2018).
Step 1 Fill out the 2019 Health Plan Finder Quote Form and we will email you a quote of your options to review.
Step 2 Let us know which plan you would like to enroll in or contact us to help you figure that out.
Step 3 We will assist you in finalizing your enrollment selection for 2019.
Notice that we are not asking for Names of your Spouses and Dependents? That is because we will only ask for the minimum information necessary in order to provide you a quote.
If you are interested in an On-Exchange Individual Health Insurance Quote please include an estimate of your 2019 Modified Adjusted Gross Income.
Are you ready for your personalized secure health insurance quote?
M

edicaid Expansion
In 2018 Virginia Expanded Medicaid options for Virginians for information on how to enroll in Medicaid please contact
Cover Virginia
(855) 242-8282
www.coverva.org